John Lewis & Partners Foodhall from Waitrose & Partners
The Cheese Room

The Wine Bar in John Lewis Foodhall

Fish Counter in the John Lewis Foodhall

John Lewis Foodhall Patisserie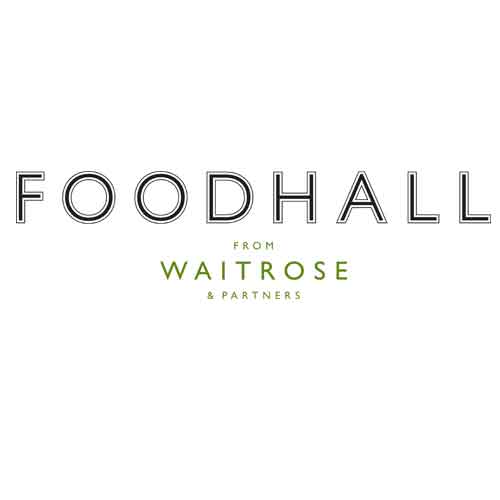 All opening hours
Sunday -
Monday -
Tuesday -
Wednesday -
Thursday -
Friday -
Saturday -
More about John Lewis & Partners Foodhall from Waitrose & Partners
Located in the basement, the Foodhall from Waitrose & Partners is an emporium for food lovers, bursting with seasonally sourced and speciality foods, alongside Waitrose everyday groceries and florists that can offer bouquets from scratch. Meat, fish, cheese and wine specialists are on hand to answer questions on provenance, cooking techniques and food and wine pairings.

Visit the bespoke wine bar or charcuterie, to enjoy a selection of wines by the glass or bottle, cold drinks and specialty beers. If you're feeling peckish, then choose a gourmet platter and the Patisserie offers a range of tasty treats throughout the day, freshly ground coffees and premium teas. 
The partners at the Welcome Desk in the Foodhall from Waitrose & Partners will also be happy to accept dry cleaning, laundry and minor alterations for collection and care by the expert team at Johnson Cleaners.
Customer collection allows you to gather your weekly groceries or dinner party produce and have it held chilled at the store until you are ready to collect it. Waitrose Entertaining food ordering service makes entertaining a pleasure and takes the pressure off, so you can relax and spend time with your guests. They also offer free glass hire loan.